Happy Christmas and see you in the New Year
20th December 2019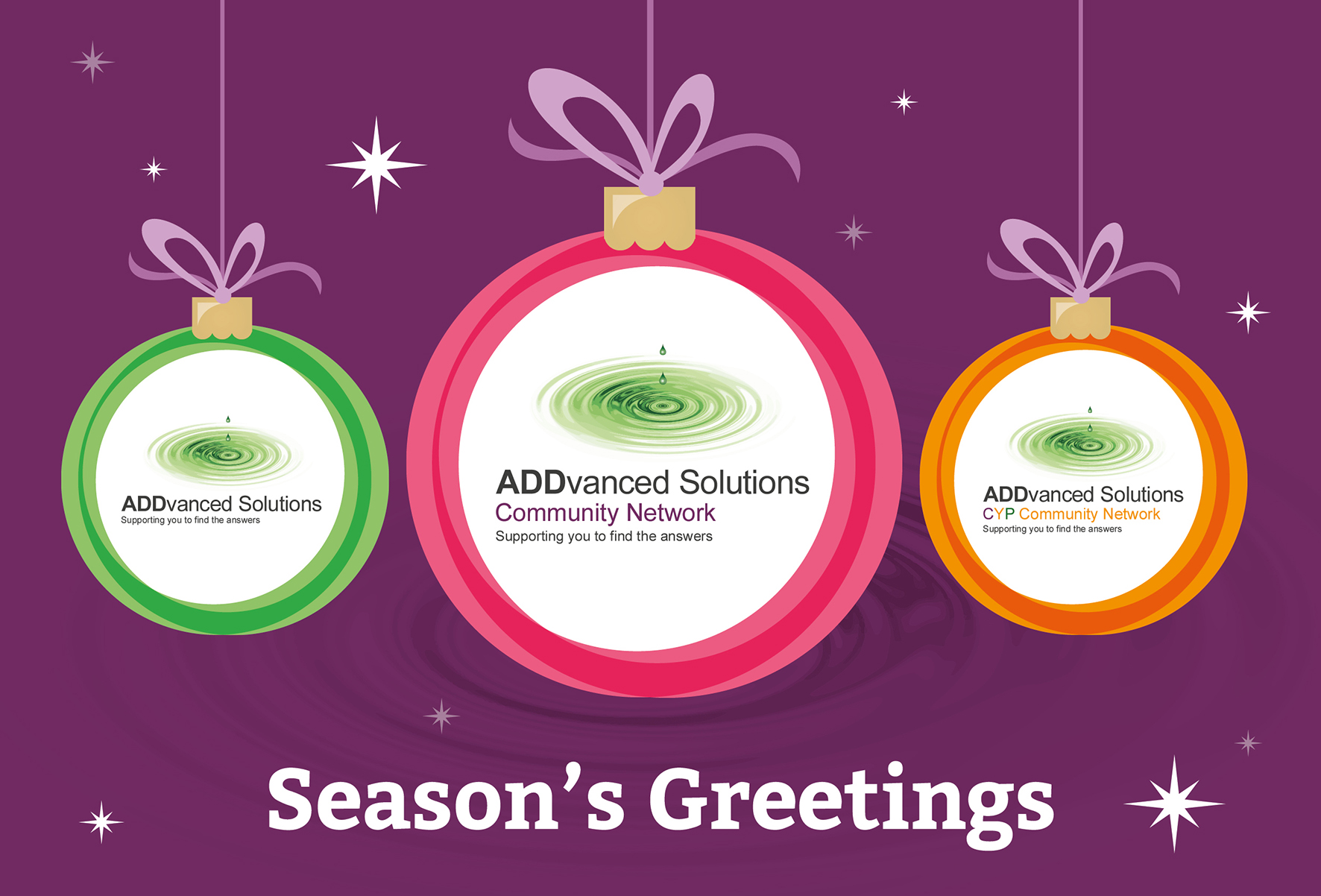 ADDvanced Solutions Community Network would like to wish everyone a restful Christmas and a Happy New Year.
We would like to make everyone aware that the administration office will close on Friday 20th December 2019 and will reopen on Monday 6th January 2020.
Our Community Network Groups will resume the week commencing 13th January 2020 as do all our Family Learning Programmes, professionals training, children's and young peoples' groups.
We look forward to seeing in 2020